Alumnus David Loring and John Dickens establish Dance scholarship with 2M planned gift to UNCSA.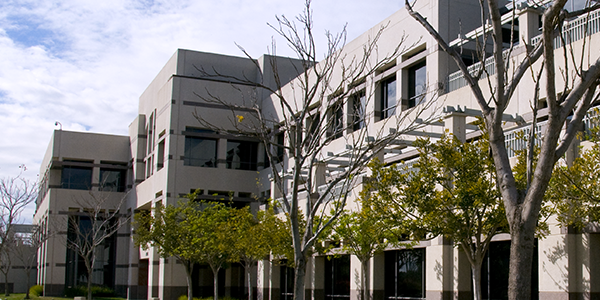 David Loring, a 1968 high school graduate of the School of Dance at the University of North Carolina School of the Arts (UNCSA), and his husband, John Dickens, have announced a will bequest with an expected value in excess of $2 million. The gift will be used to establish a merit-based scholarship named for Loring in the School of Dance.
Originally from Waynesville, North Carolina, Loring had no formal dance training when he applied to be a part of the first-ever high school class at the newly established North Carolina School of the Arts. (The institution was renamed the University of North Carolina School of the Arts in 2008.)
"I thought I wanted to be an actor," said Loring. "They said they weren't looking for actors at that level, but the Dance (school) was always looking for guys, so I gave it a shot."
He auditioned, not knowing what to expect. "I think I wore a pair of jeans and did cartwheels across the floor and did whatever steps they asked me to do. To my surprise, shortly thereafter, I got an acceptance letter."
When Loring arrived at the school, he was a student in the modern dance department, where his mentor Pauline Koner informed his view of dance, an impression that remains to this day. He soon fell in love with ballet, however, and switched his focus, beginning a trajectory that would lead him to New York and then Europe. He was a soloist with Het National Ballet in Amsterdam and toured internationally with Rudolf Nureyev. Loring returned to the United States at the invitation of Lucia Chase to become a member of the American Ballet Theatre, where his roles included the Tiller in Antony Tudor's final ballet, "The Tiller in the Field." Loring then transitioned into musical theater, where he spent the rest of his career, appearing in musicals such as "Mame" and "The Phantom of the Opera."
"I danced until I was nearly 50," he said.
Loring and Dickens decided to establish a scholarship at UNCSA to make it possible for students to continue to follow a version of his unlikely path.
His journey to School of the Arts and then to a professional stage career "was unheard of in the 1960s for a kid from Waynesville," Loring said. "I got there because I got help from a lot of places. We've come a long way since then, but there's always those people who need a chance, and we want to give that chance to somebody."
Chancellor Brian Cole said, "We can't overstate how grateful we are for David and Jack and their decision to support our students in this way. Alumni such as David know first-hand what this university means to our students and where the training they receive can take them, personally and professionally. We thank him for making it possible for future generations of students - whether they're from Waynesville or Raleigh or Rio de Janeiro - to have access to the conservatory education UNCSA offers."