Lifelong dancer paves way for future generations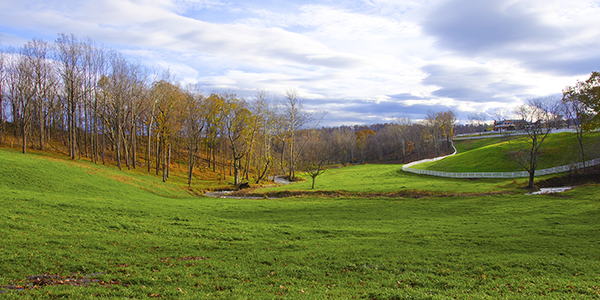 When Christine Spizzo-Serrano (Dance HS '71) came to the fledgling UNCSA campus in the late 1960s, she could not have known that she was embarking on a lifelong career as a professional dancer and teacher.
But the instruction she received on campus has remained with her for nearly fifty years.
"The lessons I learned in and out of the classrooms, the friendships I forged that remain with me, the profound respect for my art and fellow artists... these are all integral aspects of who I am, and why I have enjoyed being a dancer all my life," said Spizzo-Serrano.
After graduating from what was then the North Carolina School of the Arts high school dance program in 1971, Spizzo-Serrano began what would become a thirty-year career as a professional dancer.
Before coming to UNCSA, she trained at the San Francisco Ballet School, and she then spent her senior high school year on scholarship at the School of American Ballet in New York. Immediately after graduation, she joined the National Ballet of Washington, and, later, the Ballet Repertory Company in New York.
She joined the American Ballet Theatre in 1975, the same year she married fellow dancer and teacher Raymond Serrano.
She performed as a soloist with ABT throughout the United States, Europe, and Japan, appearing in numerous "Live from Lincoln Center" and "Dance in America" telecasts, as well as in the Herbert Ross films "The Turning Point" and "Dancers," and with Mikhail Baryshnikov in "The Nutcracker" and "Don Quixote" video productions.
As a Principal dancer with Ballet Arizona from 1988-1990 she performed with Rudolf Nureyev as a member of the "Nureyev and Friends" North American tour. Returning to New York, she joined the Broadway company of "Phantom of the Opera," where she performed from 1990-2000. During that time, Spizzo also worked as an adjunct dance professor at both NYU and SUNY/Purchase.
In 2000, coming full circle, Spizzo joined the dance faculty at UNCSA, where she worked for 10 years, receiving the Excellence in Teaching Award in 2006 and continues to work at the school as an adjunct ballet teacher when she is needed. She is also on the faculty at the Dancers Edge Dance Studio in Kernersville, NC, and is the proud owner and co-founder, along with Mark McCullough, of the Studio Eleve', a Yoga, Pilates, and dance studio for adults in Kernersville.
As she is working to ensure that future dancers have the chance to follow in her footsteps.
Spizzo-Serrano made the decision to create a scholarship in the School of Dance through a planned gift. "l have always felt grateful for the time I've spent at the School of the Arts," she said, "both as a student, before my long career, and later, as a faculty teacher of aspiring young students on a path much like my own. I hope this scholarship will help future generations of dancers receive the same transformative level of training."